We Buy Cars in Webster, NY
Let Us Take The Guesswork Our of Selling Your Car
We Buy Used Cars at Henderson Ford in Webster, NY and You Can Sell to Us!
If you live or work near Rochester and are thinking about selling your vehicle, and would like to find a smooth and easy way to get some money for your vehicle, consider selling it to us at Henderson Ford. 
We buy used cars, and give you a simple process for selling your vehicle to our Ford dealership near Rochester, NY, as you can complete much of the work online and have a quick turn around to get money for your vehicle! We take out all the hard work of having to make listings on your own and fielding calls from people who aren't serious buyers and setting up appointments with people you don't know. 
When you sell to us, we're handling it in a professional manner and give you the peace of mind you desire!
Want to Talk Auto Finance?
Why Sell My Car to a Dealership?
There's plenty of reasons to consider selling your vehicle to us. The first is your time. You're not having to do all the work, rather you can count on us to offer you within an estimate price range, and you can decide if it's an offer you'd like to take. There's just one appointment, and we can handle everything on the same day. We'll be able take care of the paperwork for the sale, as all you'll need to bring is the vehicle, the title if you own your car, or the title holder and bank loan or lease information if you don't. We can make sure that if you do owe on your car that we'll send that amount in to pay off your auto loan, too.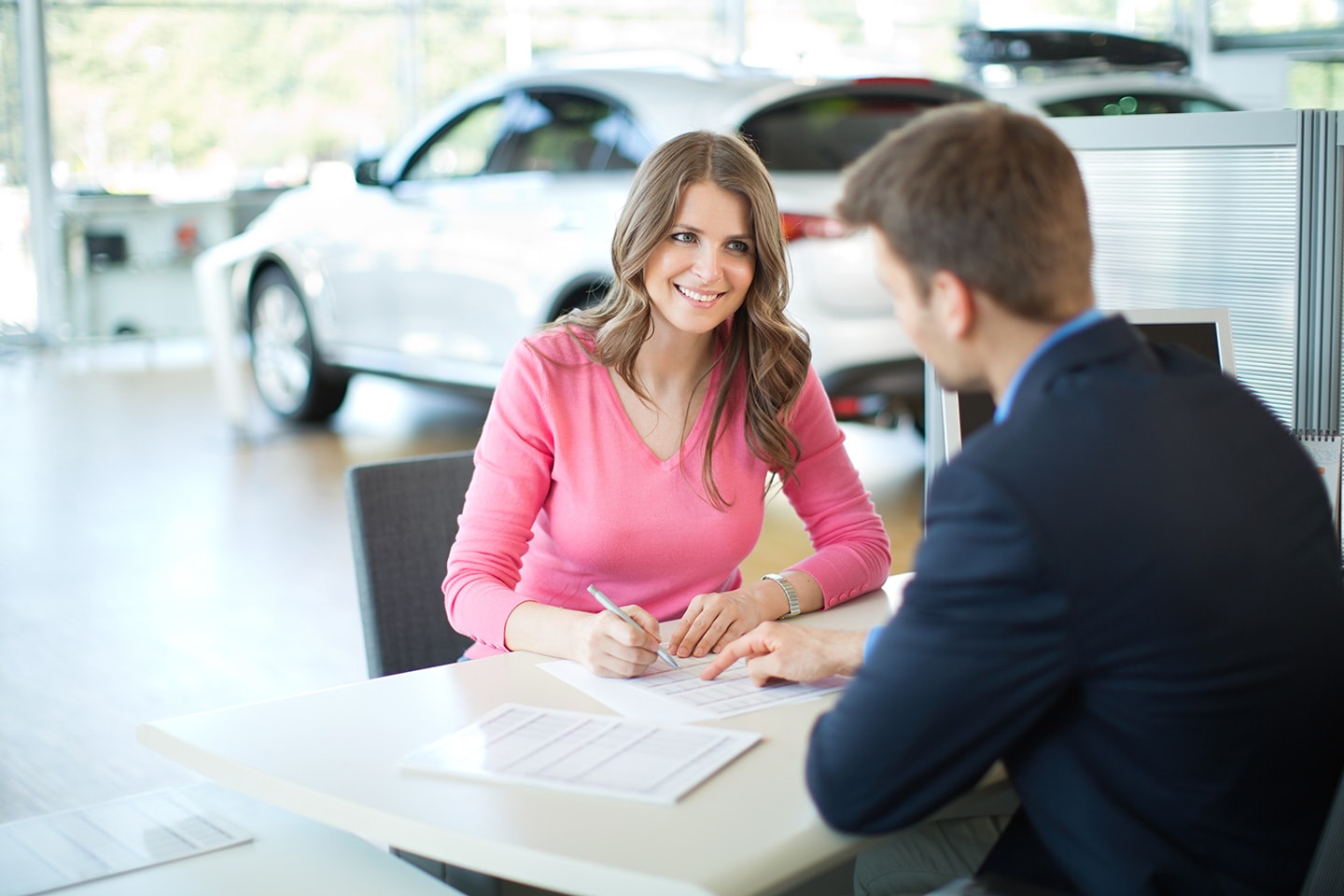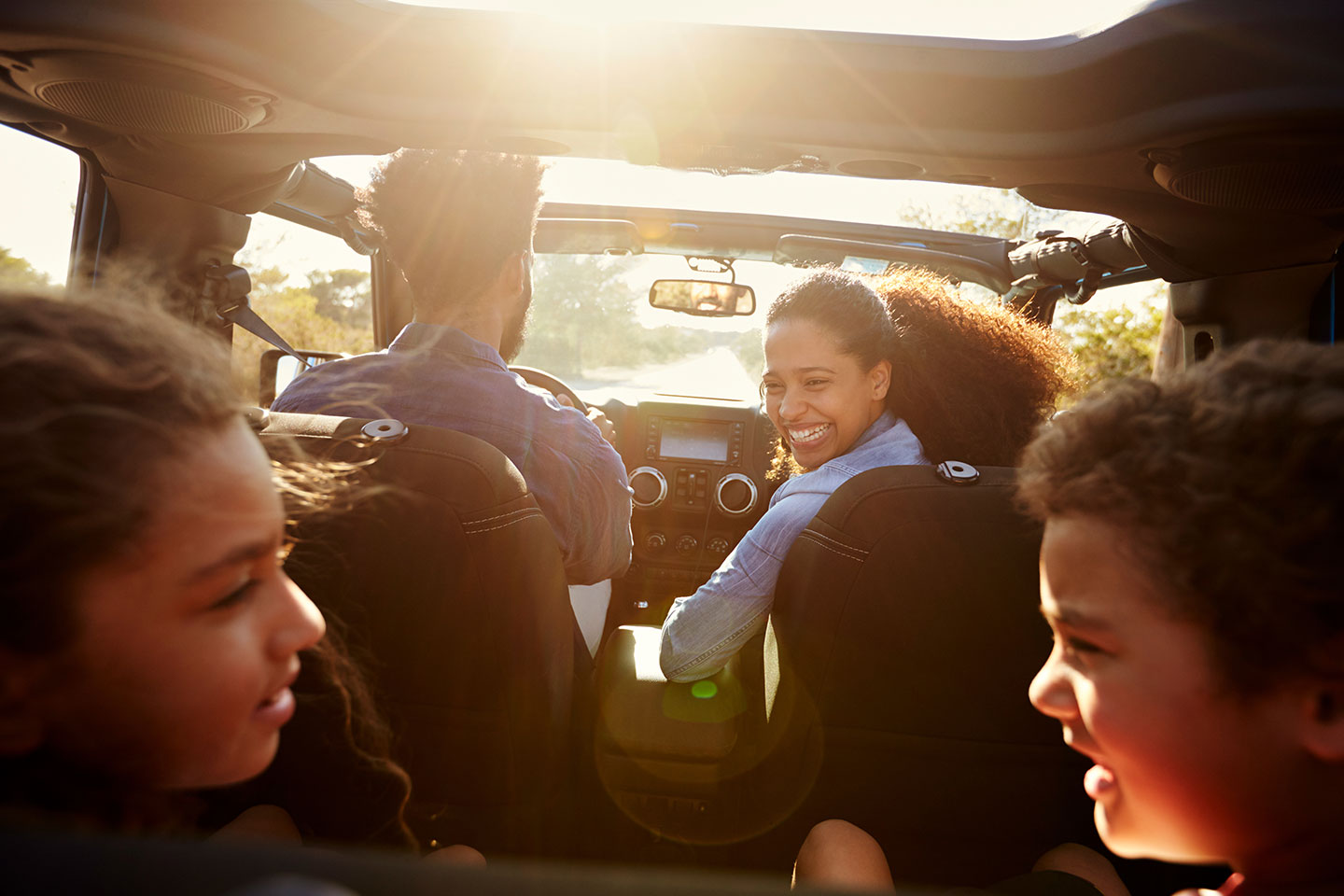 Stress-Free Car-Shopping
Get Standout Value When You Sell Your Car to Us
Using our trade-in tool to get standout market value for your vehicle, all you have to do is supply some basic vehicle information like the make, model year, color, mileage, VIN and other features, and submit it via our secure form. It will then run through Edmunds' database of vehicle values and account for a wide range of factors including local pricing for your vehicle in places like Fairport and Penfield, along with Irondequoit, NY. Once an estimated quote comes back, you'll be able to decide if that fits the price range you were looking to find when selling your vehicle, and we can arrange an appointment to verify your vehicle's status, take it for a quick inspection and test drive and then offer you a price for your vehicle within that range if everything checks out.
From there, you can decide on the next steps. If the offer is suitable, we can begin the process of completing the sale. If you'd like to go in a different direction, you can do that too!
You Don't Have to Buy When You Sell Your Vehicle at Henderson Ford
We want to make sure all drivers know that when you sell your vehicle to us, you're under no obligation to buy a vehicle from us. You can take what your vehicle is worth and use it how you see fit. Of course, should you decide on upgrading from your current ride, using your car, truck or SUV as a trade in, we can apply the value toward your purchase price and help secure an auto loan, or apply it towards some lease payments which can get you behind the wheel of a new Ford from our showroom with ease.
If you have any other questions, feel free to contact us and we'd be happy to discuss options and help you through the process of selling your car, truck or SUV to us!
Henderson Ford

810 Ridge Road
Webster, NY 14580